Tips From Rose: Taos for Spring!
Details

Hits: 59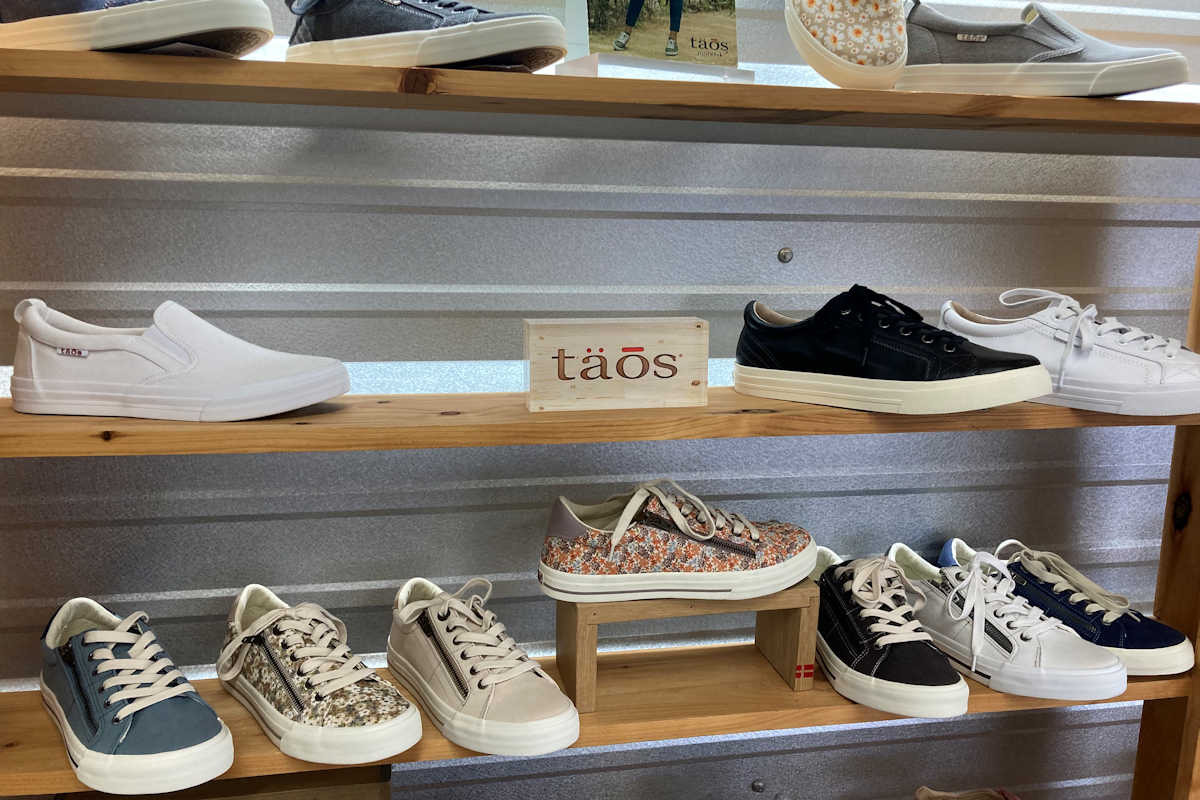 Hello shoe lovers! You may not know this about me, but I LOVE shoes. Being the daughter of another shoe lover, my mother, she only figured it right for me to be on her blog so here I am and with some great options for you.
Spring is almost here so what better time to find some new shoes than right now. If you have lived here long enough you have come to know, Arkansas weather isn't what you call, well.... normal. One day we might have sunny skies and a high of 80 degrees and tomorrow we might have snow and ice. What I'm trying to say is you truly never know. While trying to find what you going to wear might be hard, your shoes could be your worst nightmare (well, it is mine at least)! I have tried on shoe after shoe and nothing seems to get my attention as well as the Taos sneaker!

Why do I like this sneaker so much? Well, for one they have lots of colors to choose from if I want to spice up any outfit all I have to do is put these babies on and I look as trendy as ever and if you know me well enough you know I love to look (and feel) my best. My absolute favorite color is probably the lake blue it just goes with everything I own in my closet, but with all the different color options I'm sure it will go with your clothes too.


You know, with spring weather it can be hard to find a happy place for your feet. I don't like my feet to get wet (is that just me)? Think about it, you're on the way to work and ,of course, it's raining. To make matters worse you have on the cutest shoes you own, but guess what they are NOT rain approved so what happens? One, you have to go to work in ugly rain boots you just dug out of your car or get those cute shoes dirty. What do you do? Put on a pair of Taos sneakers! This shoe has two different uppers for whatever the weather the canvas upper is perfect for those sunny days we have here, but the leather upper is the one that does the job in this case. This is full grain leather so it won't peel or crack but also able to keep your feet nice and dry without cramping your style!
On the other hand, some people just want comfort and not a stylish or trendy shoe and I get you ladies. If you're going to spend a lot of time on your feet than you deserve a great shoe that is amazingly COMFORTABLE (as my mom says). This shoe does it all, the great support in the arch relives a lot of everyday foot pain and the insole adds just the right amount of cushion. So anyone who is on their feet all day deserves this shoe, so treat yourself to this amazing sneaker and when you wear it you can thank me!

Remember, Don't just buy shoes -- buy Tops Shoes!