Custom Fittings
Learn about how our Pedorthists can fit you in the perfect size shoe or insole. This service is offered at all of our Tops Shoes, New Balance, and Red Wing stores in Arkansas!

We offer a wide range of insole choices from the over the counter insoles, of which in many cases will correct and fill your insole needs, all the way to the custom insoles where we make an actual impression of your feet; you could call it a blueprint of your foot that is used to provide you with the maximum comfort. We also offer a comprehensive assortment of footwear, athletic shoes, sandals, casual and dress shoes, work boots, western boots, and more.

Our services include:

Quality footwear

Shoe accessories

Knowledgeable staff

Foot evaluations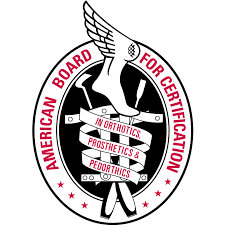 Our board-certified and state-licensed pedorthists can help guide you through the entire process and can even assist you in selecting a shoe that not only matches your personal style but also provides the right care for your feet. Call the nearest store to you, today, to speak with our qualified staff and set up an appointment.

The American Board for Certification in Orthotics, Prosthetics and Pedorthics (ABC) is the most widely recognized organization that sets and regulates professional and ethical standards for individuals and facilities for the practice of Pedorthics. Certification by this board for an individual practitioner assures the public that the practitioner is qualified to offer a high standard of professionalism, competence, technical expertise and patient care. ABC practitioners are identified as Certified Pedorthists (C.Ped.)

The Board for Certification in Pedorthics (BCP) is the body responsible for setting professional and ethical standards for certification and credentialing of Pedorthists. This certification program is rigorous and extensive. In addition to educational requirements, BCP also requires and monitors continuing education to assure the ongoing proficiency of the certified Pedorthist. Certification is the highest endorsement attainable and provides assurance to the public of a high standard of competence, technical expertise, professionalism and patient care. A BCP-certified practitioner is identified as a Certified Pedorthist (C. Ped.)

Trusted Team Members
As integral members of the rehabilitation team, the professional staff at Tops Shoes and our other stores work closely with physicians and nursing staff, physical therapists and occupational therapists, vocational rehabilitation professionals, and other healthcare specialists. The patient benefits from this long-term professional relationship. The team's only goal is to bring all resources to return a patient to his or her maximum functional capability.