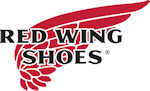 Red Wing Shoes & Boots ~ Mobile Truck

Call 501-538-1357 for dates, times and services available in your area.
Hot Springs Store Phone: 501-623-3115

The Red Wing Mobile Truck comes to you.

Call the Red Wing Store at 501-538-1357 to find out when the Red Wing Mobile Truck will be in your area, or email us at This email address is being protected from spambots. You need JavaScript enabled to view it.. You may also call the Hot Springs location Red Wing Store at 501-623-3115.

The Red Wing Mobile truck will come to your location to sell work boots or safety footwear as well as socks, gloves, and insoles to make your time at work as comfortable as possible.

Why wait to come into the Red Wing Store in Hot Springs or Little Rock when our Red Wing Mobile Truck can come to you. Give Jody a call at 501-538-1357 to set up a visit to your location.

Our Truck is equipped with safety footwear that is comfortable and durable. We all know employees with feet that don't ache with pain make for a more productive workforce and our Red Wing boots and shoes can be one key to success.


Red Wing Brands at our Red Wing Stores in Little Rock and Rogers, Arkansas - and on our Mobile Truck!
We carry a wide assortment of Red Wing, Irish Setter, Worx, and Vasque.

We also carry a great selection of socks, mink oil, gloves, hats, and safety wear. Let us show the best -- from head to toe!

All of our stores offer customers the ability to come in, sit down, be measured with a branic, have gait analysis performed and have your feet mapped with our 3D mapping foot scanner. All of our employees have been trained to size and fit every foot type. We would love to have the opportunity to listen to your footwear needs and help you find the perfect fit.